Building Excitement
April 13, 2017
If you visit the Autumn Harp campus in Essex, Vermont, these days, you'll notice some big changes and we don't just mean the large, yellow equipment moving mounds of earth around in back of the facility you'll also notice that Autumn Harp is abuzz with excitement about the possibilities to come with our new and improved space.
The Autumn Harp team is very pleased to announce that construction has officially begun on its latest expansion project. Our new 50,000-square-foot building project represents the culmination of Autumn Harp's strategic plan for improvements and additions that began in 2016. The new space allows us to offer even greater capacity and variety of capabilities for our customers while improving our own efficiencies and GMP practices. Why is Autumn Harp embarking on this expansion project now? Vice President, Operations, Adrian Oates explains, "This next phase of expansion will significantly upgrade our FDA GMP/OTC compliance and capabilities and will give us the ability to respond quickly to growth with our current and future customers."
The new building, planned for occupancy in September 2017 includes:
New 50,000 square feet GMP filling space, packaging area, and raw material warehouse.
New filling space will represent approximately a 50% expansion of current space.
New state-of-the-art dispensing area, including explosion-proof areas.
New packaging area represents approximately a 50% expansion of current space while improving cleanliness and productivity.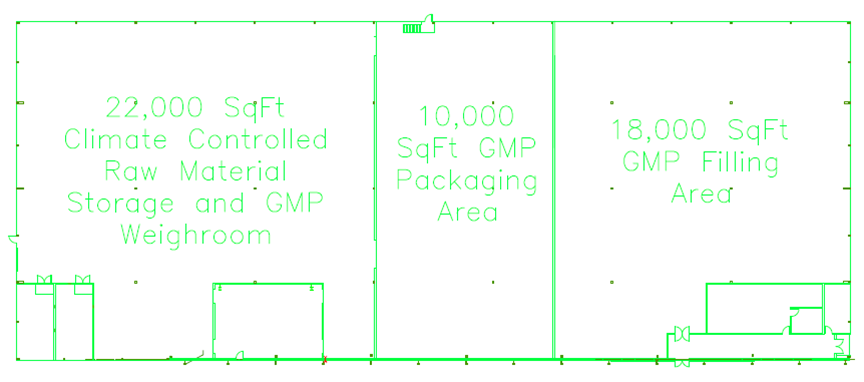 Other improvements in this two-year process include additions to our compounding area to improve efficiency and GMP practices, additions to our filling capabilities to give us greater capacity, and additions of more automated, high-speed, and specialty packaging lines to improve efficiency and accuracy while offering a greater variety of packaging options.
This isn't the first time Autumn Harp has expanded facilities at our 20-acre Essex, Vermont, campus. In 2013, we added 57,000 square feet of warehouse space. That addition included green features such as skylights, energy recovery ventilators, and high R-value insulation. This new space is being built with the same attention to energy efficiencies and sustainable practices.
The Autumn Harp team really is pretty thrilled about our continued growth. Heidi Masterson, Vice President of Strategic Accounts, looks forward to the new opportunities this offers to both Autumn Harp and our customers. I'm excited to have the opportunity to provide the brands we work with new technologies to help them expand their product offerings, while making our existing capabilities more efficient for future growth opportunities, she said.
We can't wait to share the benefits of our investment in this new equipment and expanded space with our customers. It's a great step forward for Autumn Harp. Come visit us in Vermont and see!